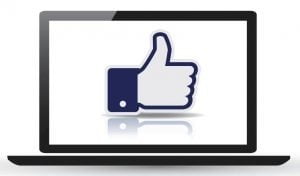 Learn How To Use Facebook To Drive Targeted Traffic To Your Website & Market Your Business
Ever wondered how some of the biggest names in the game get such a lot of traffic to their websites using social media sites like Facebook? If you could get at least a quarter of their traffic, what would that mean for you and your business?
What would it mean to YOU to learn a step by step strategy on how you could drive a ton of targeted traffic in – in NO time at all – simply using the power of Facebook and nothing else?
Presented by successful Internet Marketer Jay Hastings, this comprehensive online course will give you everything you need to drive tons of laser-targeted traffic to your website.
Facebook Is Now An Essential Advertising Platform
Facebook is definitely one of the preferred methods of choice for paid marketing. You can set it up in minutes, and the good thing about Facebook is how targeted it is! You will discover how to build a targeted audience who want what you have to offer. Facebook ads and business pages work very well; we will show you effective methods to ensure you get this right instead of throwing your money into a black hole!